We are a young team with fresh ideas and the willingness to change old standards – ready to redesign the market for platform- and wheelchairs lifts.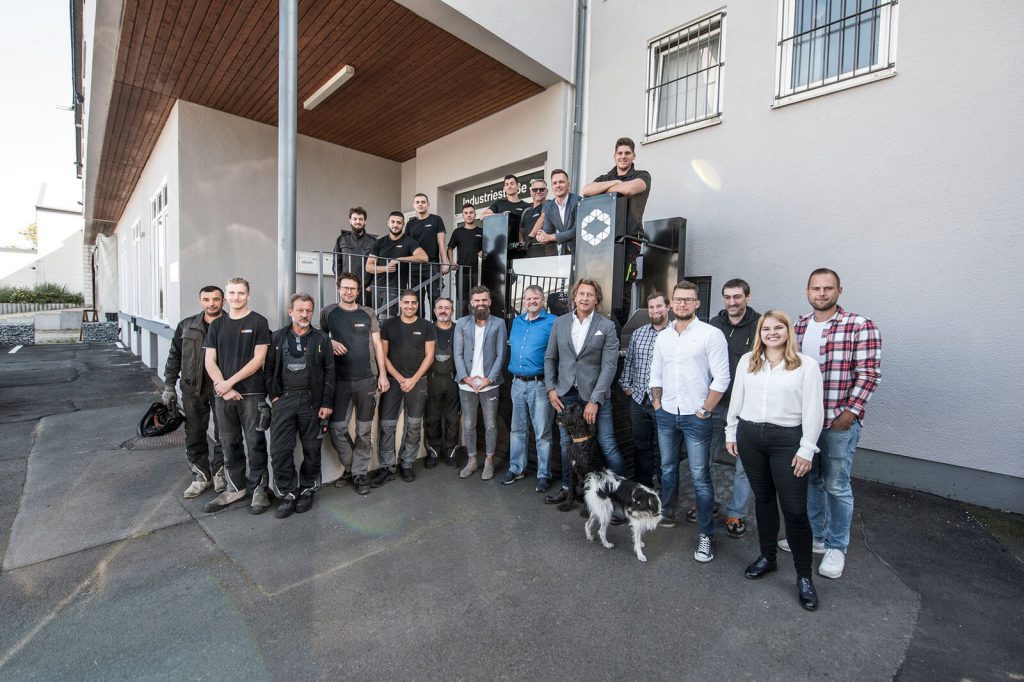 Founded as a management buyout of the wheelchair lifts segment from Herkules Hebetechnik GmbH in 2013, we have access to over 20 years' worth of experience and know-how in producing our lifts.
After purchasing a big machinery park in the end of 2017, we are now able to produce and process almost all parts of our lifts ourself. The stainless steel used for our lifts guarantees a high quality and strength. This is why all our lifts can also be installed outside without any problems and resist the most adverse weather conditions without corroding.
Completely assembled in our factory in Kaufungen, we deliver our lifts throughout Germany and the rest of the world. The simple installation, a wide range of options to configurate the lift and high security make our lifts especially popular for domestic building projects in a public area.
Custom constructions are no problem as well – flexibility is as important for us as the affordability of our lifts. To guarantee our customers satisfaction, we are always in conversation with our dealers, customers and planers.