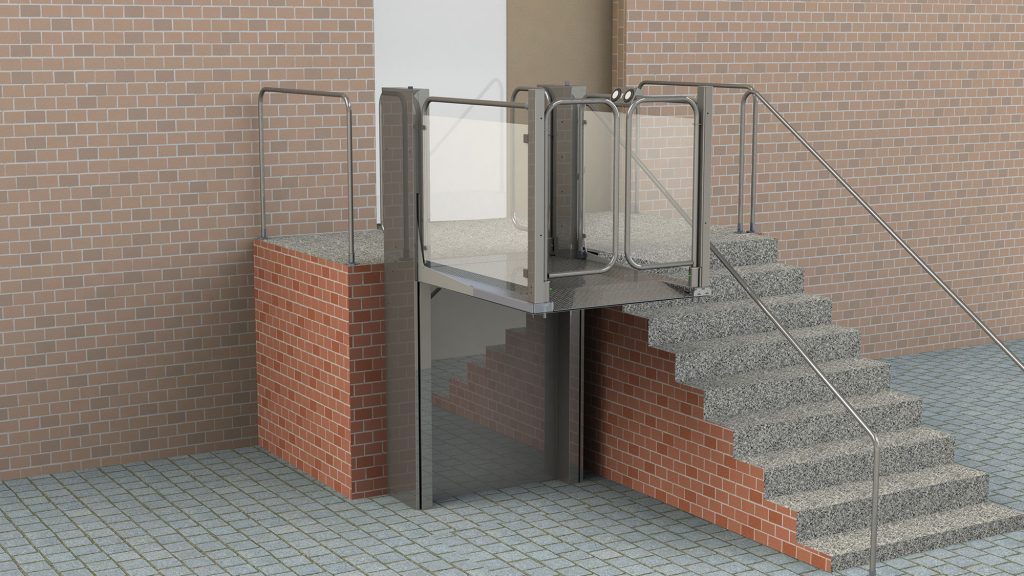 Atlas 3000Lifting height up to 3 m
The "to the top" lifting system with a silent belt drive.
The Atlas 3000 vertical platform lifts safely and easily to a height of up to three meters. Whether it's a balcony, first floor access or stairwell, the gently approaching platform with innovative belt drive overcomes any barrier. The Atlas 3000's slim and open design with just 1245 mm width integrates easy into its surroundings. The high-quality stainless steel construction for outdoor use defies wind and weather and is resistant to heat, cold and rain.
The automatically opening double swing doors at the lower and upper stop increase comfort as standard. With a load capacity of 385 kg even heavy electric wheelchairs or accompanying persons can be transported. The lift can be operated either via a flexible hand control unit, with high-quality sensor buttons in the control panel or conveniently via radio remote control/smartphone app.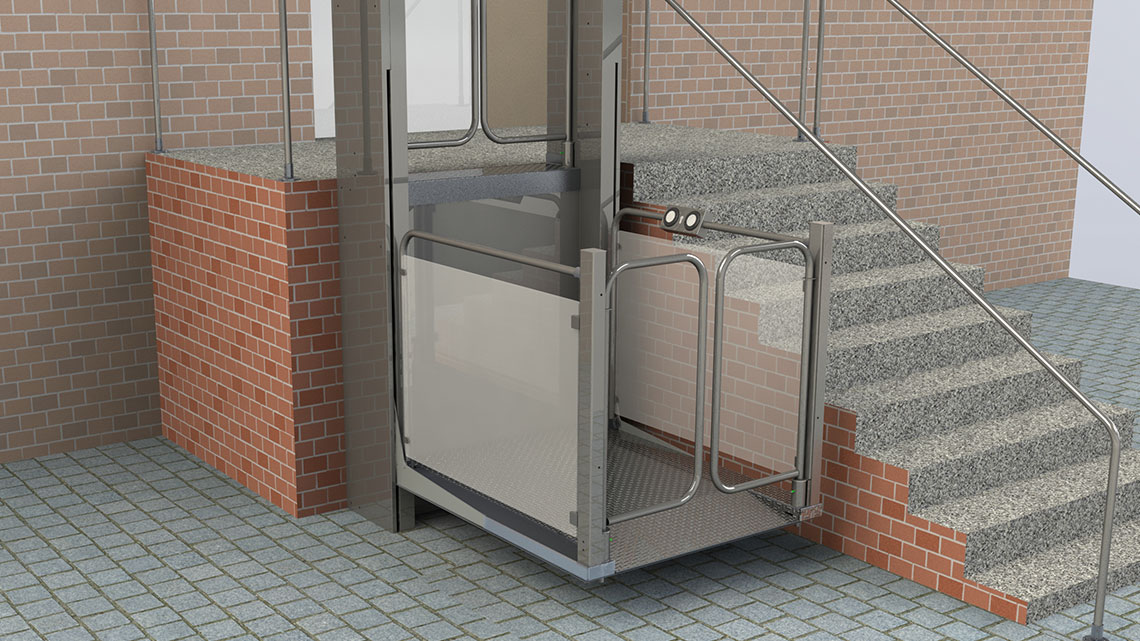 Ground level installation
A plain surface of min. 1245 x 1790 mm and a regular 230V Plug – that is everything our open platform lift Atlas 3000 needs. In no time at all, a comfortable and wheelchair accessible entrance is made – on the smallest space.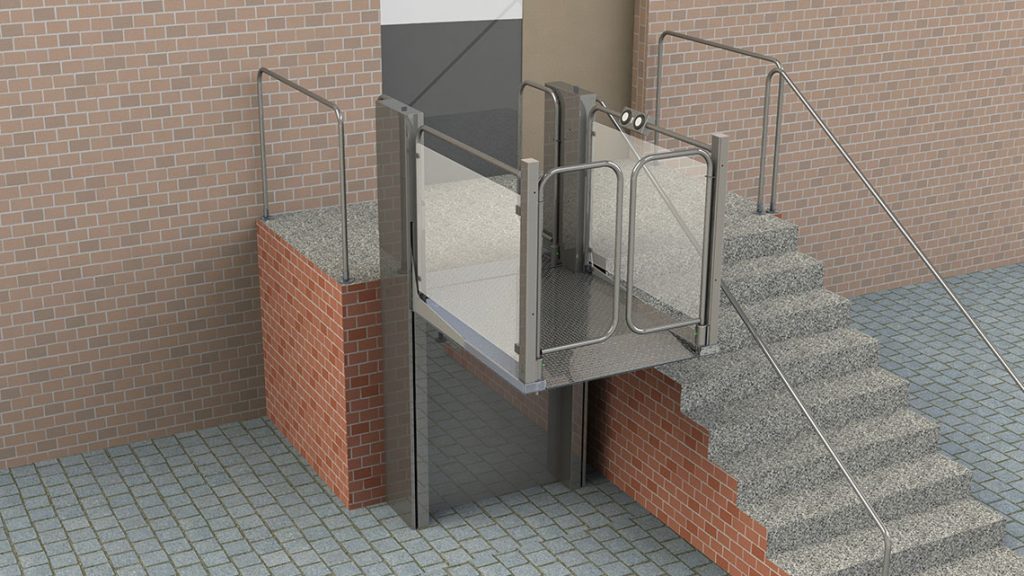 Reliable and safe
A double belt drive with gripping device, the overload cut-off and the contact plate underneath the platform provide a high safety while driving with the lift.
Technical data
Loading capacity 385 kg
Width 1245 mm, length 1790 mm
Usable Platform 1100 x 1400 mm
Lifting height from 1800 up to 3000 mm
Options
Sensor buttons
High protection against vandalism and a big plus for comfort while driving
Controllable via smartphone app
For your Android and iOS device