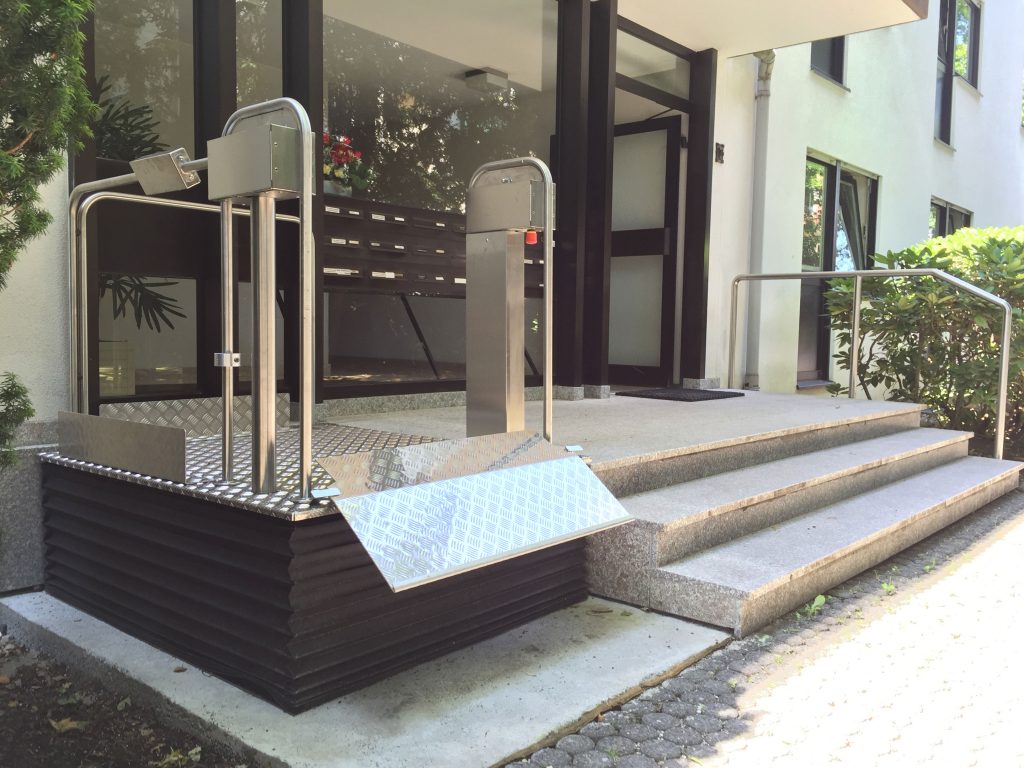 MB750Minimum space requirements
Elegant lifting solution up to 75 cm.
The space wonder beneath the lifts
With the lifts of the MB750-Series you could easily guarantee problem-free access even with small space. Thanks to its space orientated construction the lift can be deployed flexible. The high-grade stainless steel construction sustains wind and weather and is heat-, frost and rainrestistant. Indoors or outdoors: The MB750 guarantees reliable operaility. The lift could be controlled with a hand control unit, a handy radio control or alternatively also comfortable with the smartphone app.
The MB750 sets new standards.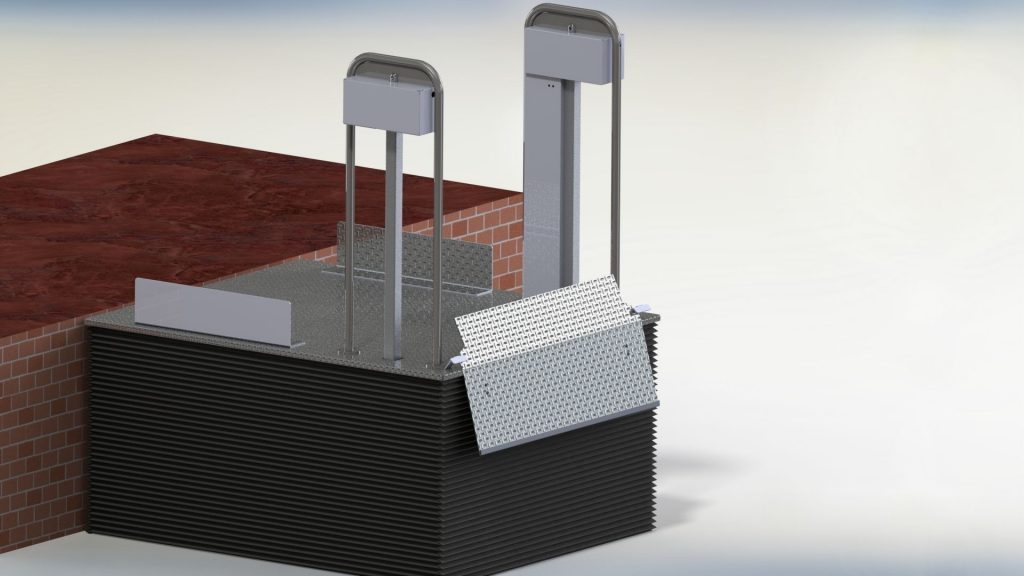 690*/750 mm max. lifting height (*when build into pit)
Loading capacity 350 kg
60 mm clearance height with ramp or ground level installation
Speed approx. 12.5 mm/s
Passage width 720 mm
Lift width 1010 mm
Lift length 1330 mm
Straight access
Automatic ramp also protects against rolling off
CE-conform according to machinery directive 2006/42/EG
Waterproof sensor buttons with vandalism protection class IK08 and key lock
Radio and Bluetooth control possible
Required electrical connection 230V (regular plug)
Temperatures from -25°C to +40°C
Standard control with wired handheld control unit
Technical details
Loading capacity 350 kg
Even heavy electrical wheelchairs can be lifted without strain
Usable platform 720 x 1330 mm
Wheelchair accessible platform size with enough free space
Lifting height up to 690 mm
Without being built into a pit even up to 750 mm
Options
Sensor buttons
High protection against vandalism and a big plus for the comfort while driving
Controllable via smartphone app
For your Android and iOS device
Absolute safety
Ramp also works as roll-off protection